We have been made aware of scam texts and calls, purporting to be from 'Credit Union', claiming that accounts have been 'placed on hold'. If you get such a text or email, please do not click on the link. Please inform us of any suspected fraud or if you are unsure about any call or message you receive by calling our main office line 057 86 22594. Click here to find out more about how to recognize and protect yourself against fraud.
what we offer
Discover a wide range of our services
Online banking
Access your account 24/7
Our Mobile App
When life gets very busy, there's no time for standing in a queue.
Secure Member Login
Check your account balances On-The-Go
Transfer funds between your own accounts
Transfer funds to saved external accounts
Pay your bills
Apply for a loan
Manage your debit card
Upload documents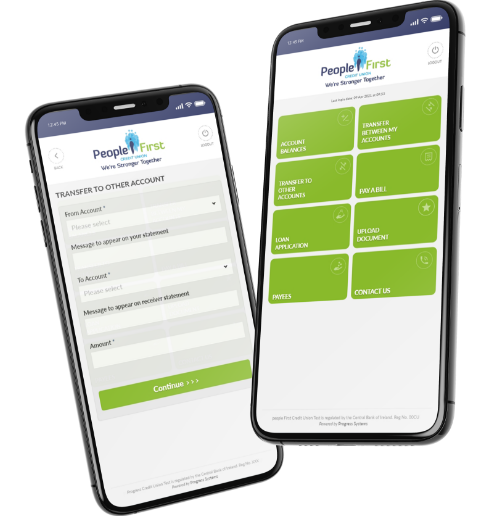 Register for Online Banking
Register for a pin, receive it via SMS and access your Online Banking account without leaving your home.
Transfer funds
Set up a new payee
Manage automated payments
Lodge money with a debit card
Pay a bill
Check your account balances
February's Figures
Our Numbers
News & Events
Stay up-to-date