29 April 2021
Buy Now, Pay LATER with PFCU
Since People First Credit Union launched the Stronger Together Loan back in 2020, many retailers and businesses have been closed due to Covid 19 restrictions.
With the possibility of businesses now reopening, we want to remind you of this great initiative and how it works!
Members can choose the items/services they need from our partner retailers (list below)
People First Credit Union will pay the retailer straight away and our member will take out the Stronger Together Loan with us. This allows members have peace of mind knowing they will not be hit with hit credit card payments as PFCU will set up easy repayment plans with no high interest fees or hidden costs. It also allows our members to get the goods/services need they need immediately!
To apply is simply quote "Stronger Together Loan" and this can be done in- branch or over the phone.
Retailers Signed Up
Telfords
Centerpoint Carpets
Gerry Browne Jewellers
Griffin Hawe Ltd
Expert Electrical
Midland Denture Clinic
Revive Clinic
Bowes Tyres
Tim Flood Flooring & Furniture
Race Right Cycles
Moynan Fuel Services
We are calling on more local businesses and retailers to get involved, if you are interested, please email belinda@peoplefirstcu.ie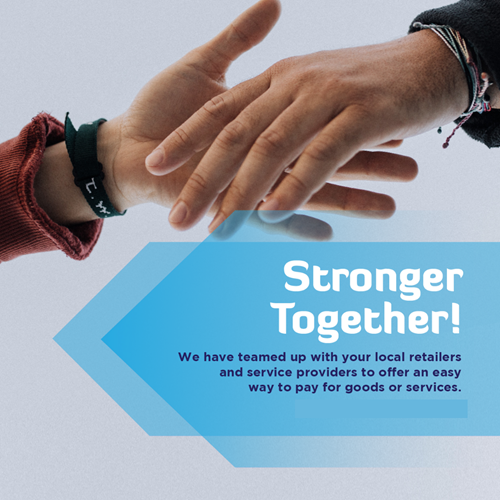 Back to News