Community Loan
The People First Community Loan is designed specifically for community groups and will help make their vision become a reality.
We have further enhanced our community lending opportunities by developing a close partnership with Community Finance Ireland. This partnership will help community groups that may require larger funding amounts and are interested in applying for a loan through our co-funding process.
We support projects across a wide range of areas, including:
Sports and Recreation

Culture and Heritage

Arts (as per Arts Act 2003)

Health of the Community

Youth, Welfare & Amenities

Natural Environment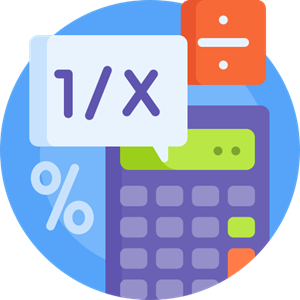 Representative Example
A typical community loan of €10,000 over 5 years (60 months) will have monthly repayments of €207.54 per month. The total amount repayable is €12,452.37 with a total cost of credit of €2,452.37. [APR @ 9.3%]
*Examples provided are for illustrative purposes only, to give you, the borrower, an overview of the potential cost of borrowing. The Credit Union, or any of its staff, cannot be held responsible for any errors. Please note that this calculator and example only provide an indicative quote and actual repayments may vary.
Warning: Terms and conditions apply. Loans are subject to approval. If you do not meet the repayments on your loan, your account will go into arrears. This may affect your credit rating which may limit your ability to access credit in the future. People First Credit Union Limited is regulated by the Central Bank of Ireland.
What we offer
Community Lending rate at 8.99% (9.3% APR)
Borrow up to €200,000.
Loan term between 1 and 35 years.
Collaboration with Community Finance Ireland
Flexible repayments.
No large savings required.
No transaction fees or administration charges.
No penalties for early repayment or lump sum payments.
Expert guidance and advice throughout the application process.
Note: Any group applying for a community loan will need to open a club account with People First Credit Union. Our expert team will advise of this simple and quick process.
What do I need to provide?
Completed PFCU Community Loan Application Form (available below)
Current Proof of ID and Proof of Address for the principal officers/trustees/directors/beneficial owners.
Most recent accounts/ record of income and expenditure (2 years)
Tax clearance cert (if applicable)
Financial projections/ cash-flow statements
Copy of funding letter (if applicable)
Current bank/ loan/ hire purchase/ credit card statements (last 6 months)
Detailed business plan for the purpose of the loan
Charitable status details (if applicable)
Description of community organisation
Want to learn more?
Fill out the below form and one of our team will get in touch.
Please note that the application form is available below, this form is only an enquiry to get further details.
Ready to apply?
Fill out the below form and our team will get in touch with you detailing the next steps.